Pursuant to the letter posted last night, this DEP notification has been published:
======================================================================
DEP to Hold Public Hearing on Train Layover Facility in Brunswick; November 13 Public Meeting Postponed
Maine Department of Environmental Protection sent this bulletin at 11/06/2014 04:14 PM EST
Contact: Karl Wilkins, Acting Communications Director,karl.e.wilkins@maine.gov or (207) 287-5842
DEP to Hold Public Hearing on Train Layover Facility in Brunswick; November 13 Public Meeting Postponed
11/06/2014 03:53 PM EST
BRUNSWICK - Today Maine Department of Environmental Protection (DEP) Commissioner Patricia Aho issued a determination to hold a public hearing on the Stormwater Management application filed by Northern New England Passenger Rail Authority (NNEPRA) for the Brunswick Train Layover Facility. In light of this determination, the public meeting scheduled for November 13, 2014 at the Brunswick High School cafeteria has been postponed and will be held on the night of the public hearing.
According to the Department's Rules Concerning the Processing of Applications, the Commissioner may conduct a hearing on any application. "Due to the unique circumstances of this case and the substantial public input, I am exercising my discretion to hold a public hearing relating to the stormwater issues on this project," stated Commissioner Aho. A hearing will assist the Department in understanding the technical evidence submitted and allow further evaluation and consideration that cannot be effectively conducted in a "comment/response to comment" forum typical of a public meeting only process.
The public will be able to provide comments at a public meeting setting that will be held the evening of the public hearing. The date, time and location of the public hearing and public meeting have not been determined, but will be provided when they are available.
-END-
======================================================================
We went to the web pages of NNEPRA and TrainRiders Northeast to pick up on their reactions to this determination, but so far, crickets in the cabbage car is all we find.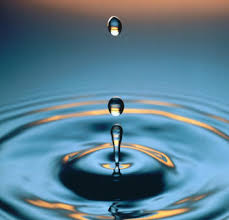 We did find this older entry on the TRNE site:
UPDATE: The Press Herald's Editorial Board has just published a commentary on the LePage administration's renewed involvement in the Brunswick Layover Facility decision. Referring to the governor's opposition and the last-minute involvement of the DEP commissioner, they wrote:

"The state's involvement in a proposal over which it has no final say is a splashy and entirely symbolic move, and nobody should count on the heightened environmental concern on the part of the governor and his allies to outlast this fall's election."

The full editorial is well worth reading. Go here.
No doubt it is; perhaps when we have more time, we will. 
To remind ourselves of the finely honed judgments and predictions of the media elite.