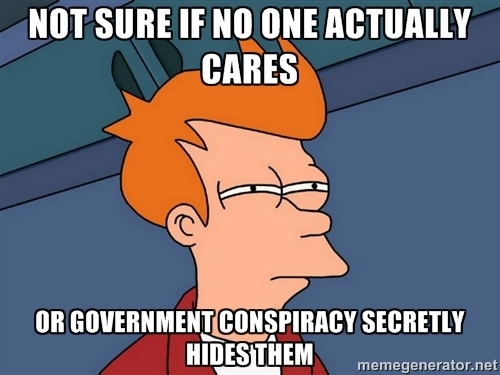 This may go back too far for most readers, but something like two years ago, the Maine Legislature's Office of Program Evaluation and Government Accountability (OPEGA) undertook an audit of the Northern New England Passenger Rail Authority (NNEPRA). The decision to do so was based on a lengthy list of issues associated with poor management, poor stewardship of public funds, and several other weighty indictments, all document in due detail.
The Government Oversight Committee of the Legislature, which exists solely to direct the efforts of OPEGA, quickly demonstrated a reluctance to look into the government itself, and before long, discussions on the subject soon led to how they might withdraw themselves from the effort. 2016, with its pending election to fill all Legislative seats anew in November, provided a nice escape clause, with then members stating how they didn't want to presume that a newly formed GOC following the election would support the idea of the audit.
So they looked for a plausible and politically expedient way to round file the effort and stop the proceedings. Soon enough they came up with the idea of embellishing "oversight" of NNEPRA to increase accountability and prevent sub-optimal performance in the future.
As shown here, "oversight" has more than one meaning. We suggest based on our years of experience in this matter that definitions 1 and 2 below are relevant to this discussion, because definition 3 sure as hell is not.
On Thursday, March 1st, Patricia Quinn, Executive Director of NNEPRA, presented a "Downeaster Update" to the Joint Standing Committee on Transportation, which you can find here:
https://www.scribd.com/document/373027647/NNEPRA-March-2018-to-Trans
We believe this was in fulfillment of the committee's newfound "oversight" responsibilities.
Side and a colleague were in attendance, and as far as we could tell, no others in the very sparse audience were there for her talk. They seemed to be there for a work session that would follow on totally unrelated legislation. We saw not a single NNEPRA Board Member, or anyone from MDOT or the Governor's Office.
Ms. Quinn arrived barely one minute before her scheduled agenda slot, and offered brief hellos to a few of the committee members present. She then launched into her presentation, which she completed in 20 minutes, moving so quickly that we considered her style dismissive of the committee. 30 + slides in 20 minutes is nearly a world record.
Likewise, we considered the committee's behavior dismissive of their oversight obligations. 11 of the 13 members were present for this "important" event. Questions following Quinn's brief were at best perfunctory, relating to food service and the proposed summer trips to Rockland, and most were from a single committee member.
Even though we had submitted two memos to this committee in recent months calling for an investigation of NNEPRA on two very specific matters, they acted as if they had never read them, which is likely the reality of the matter.
As soon as Quinn answered the few questions, she packed up her kit-bag and ran for the exit.
So much for "oversight" and "accountability." As we suggested in the title of this post, the whole episode was a real joke. But one that only NNEPRA staff and foamers would laugh at, we'd like to think. Otherwise, it was a perfect example of how feckless and un-committed to "public servanthood" our elected and appointed officials are, if not downright corrupt and incompetent.
Based on our experience, we'd like to suggest that definition two in the dictionary entry above be edited to replace "unintentional" with "intentional."
That would more accurately describe the behavior we observe in our state officials in recent years.
And there's not a damn thing we can do about; not that we haven't been trying.
We have the flattened forehead to prove it.